Some Rusholme Views: 40 years ago
In 1971 Peter Helm, then the secretary of the Rusholme & Fallowfield Civic Society undertook a photographic survey of parts of Rusholme & Victoria Park.
Peter concentrated on those parts of 'Old Rusholme' which were going to be demolished under the Manchester City Council slum clearance programme. Most of these properties were sandwiched between Claremont Road and Platt Lane to the west of Wilmslow Road.
He photographed Moon Grove, a cul-de-sac off of Dickenson Road which contained listed properties, was known to have been built in 1835-36 and largely unspoilt from that period. Peter also photographed a number of properties in Victoria Park which were in a serious state of decline and others that at that time were perceived at some possible risk of being lost.
Finally there are some miscellaneous photographs that include some of the villas on Platt Lane and other photographs that are individually captioned.
I have made brief notes regarding the condition or otherwise of the properties at the present date (2011).
'Old Rusholme', all demolished early '70s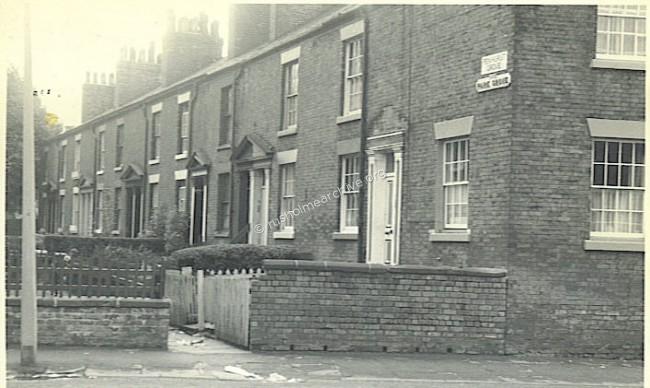 above and below, late Georgian terrace off of Thurloe St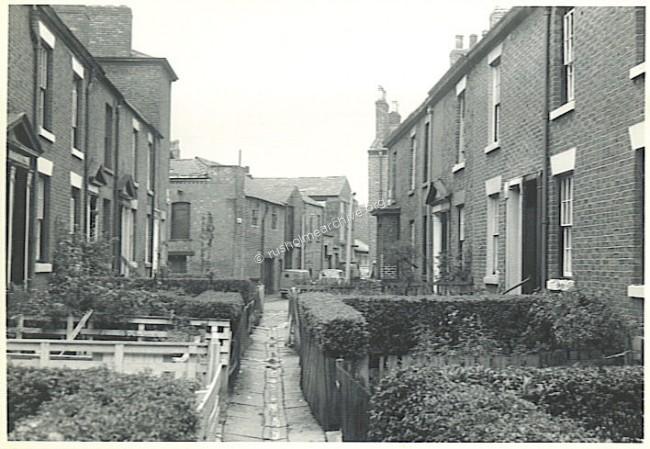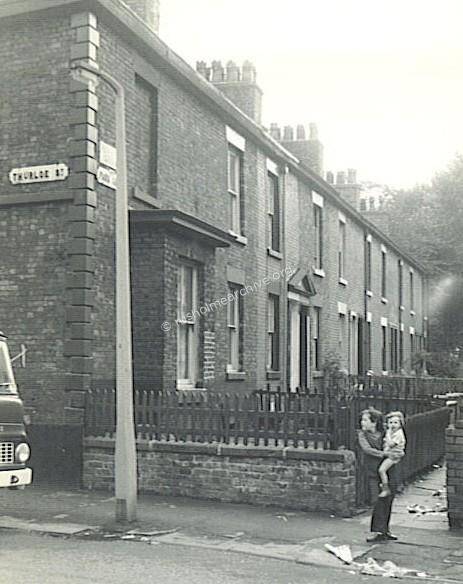 Neville Cardus, was born at Summer Place. The following is a brief biographical note from Wikipedia;
Sir John Frederick Neville Cardus CBE (3 April 1888 – 28 February 1975) was an English writer and critic, best known for his writing on music and cricket. For many years, he wrote for The Manchester Guardian. He was untrained in music, and his style of criticism was subjective, romantic and personal. Before becoming a cricket writer, he had been a cricket coach at a boys' school. His writing about the game was innovative, turning what had previously been in general a purely factual form into vivid description and criticism.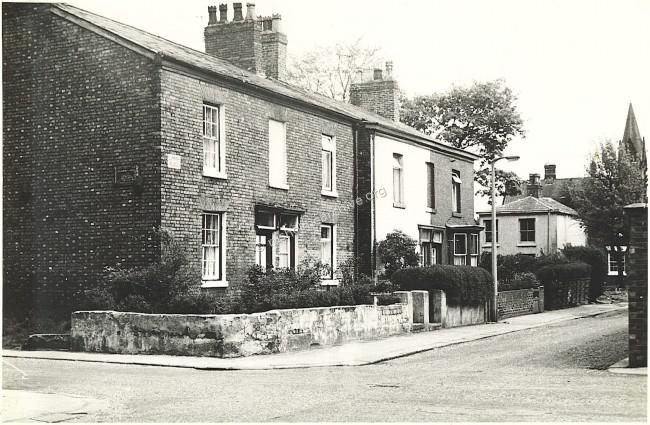 2 views of the adjoining Summer Terrace below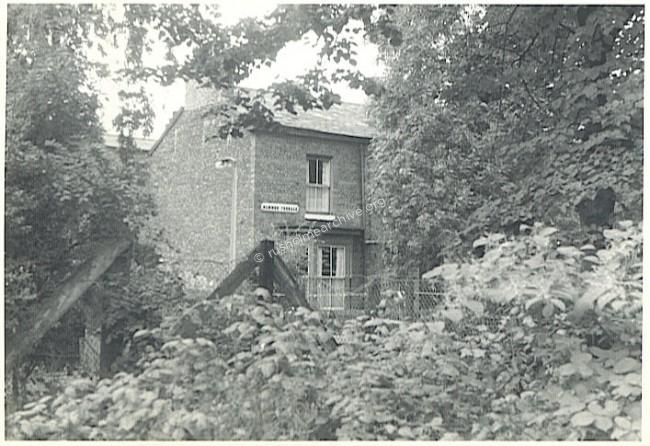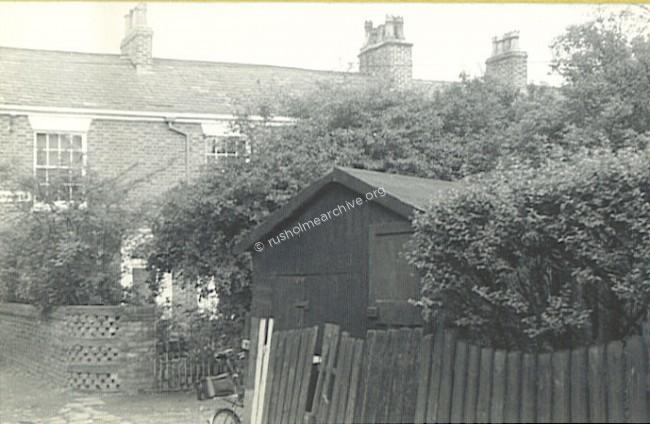 Nelson Place and Street views below, built approx 1843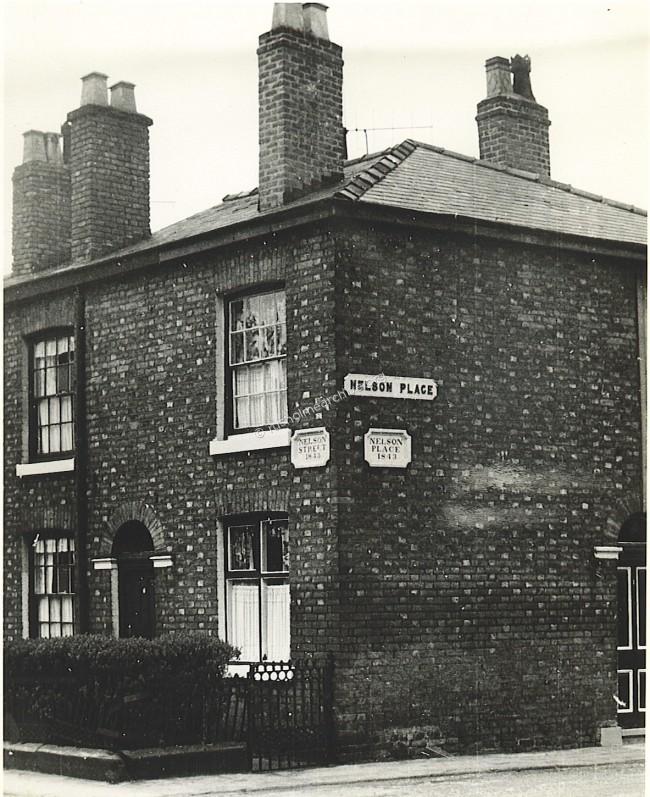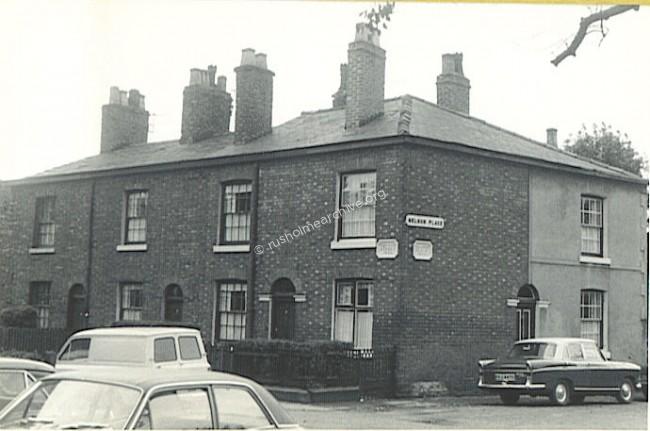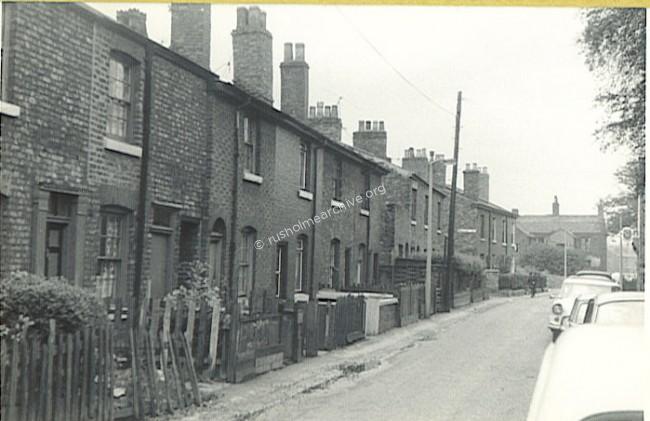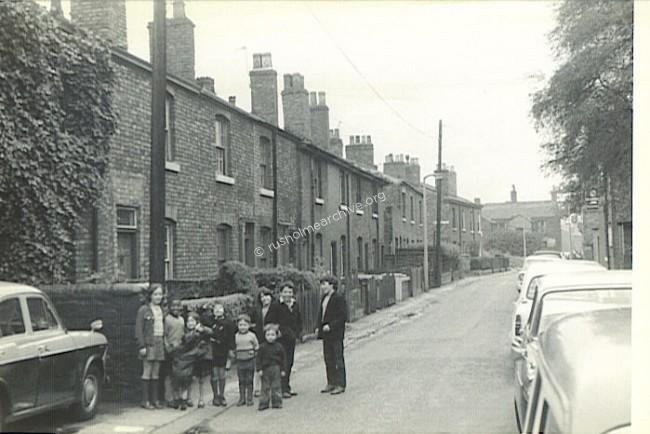 Primitive Methodist Chapel, Moor Street.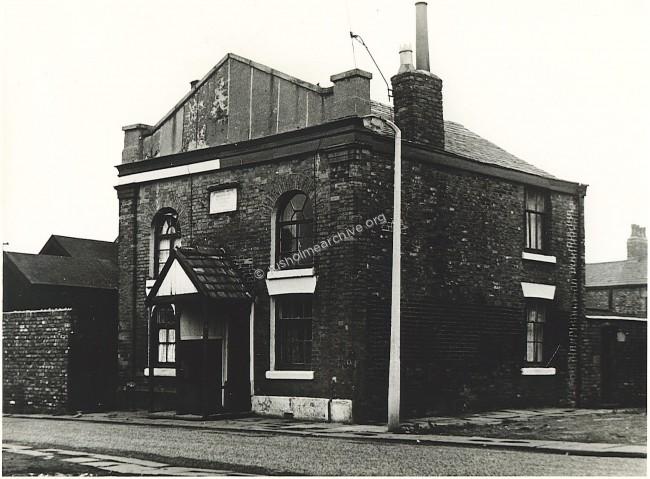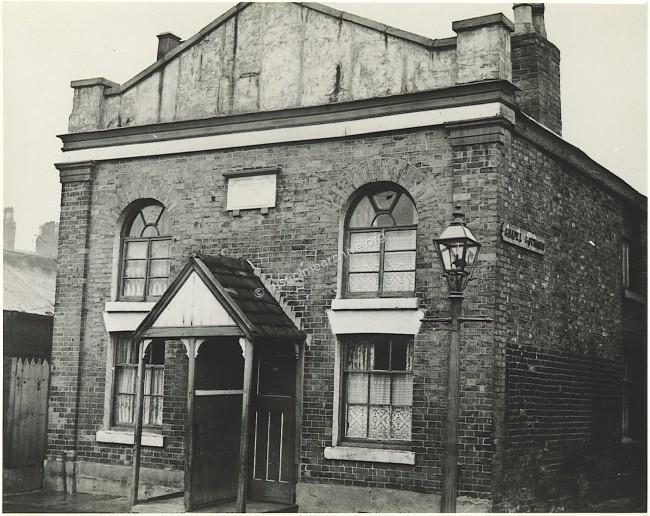 2 views below of houses on Moor Street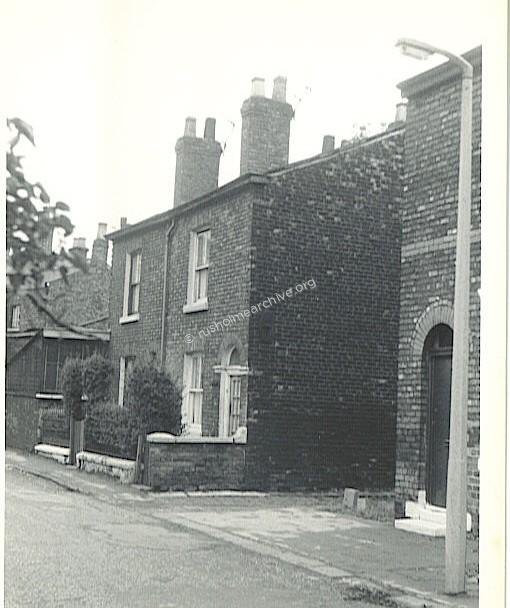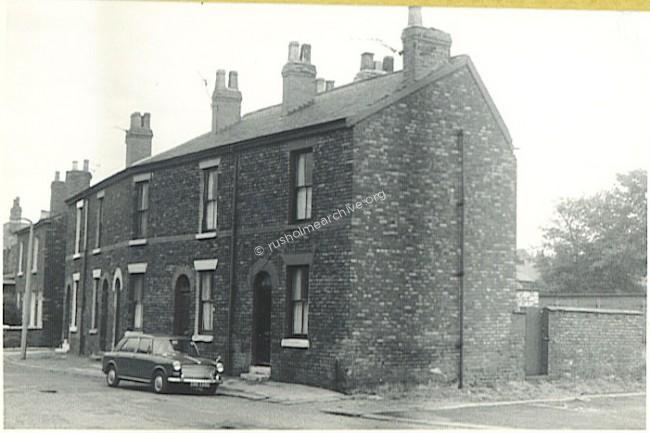 * 4 views below of Claremont Road terraces, early 19th century*.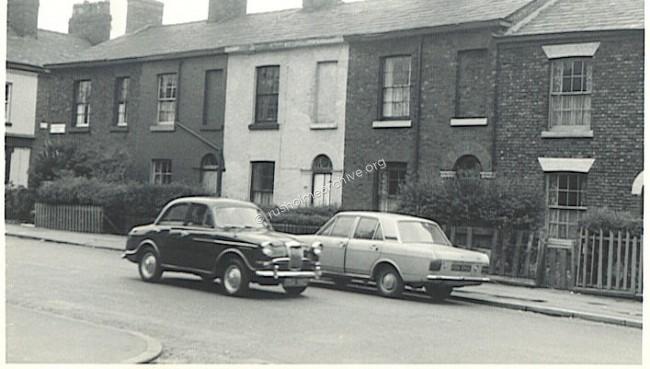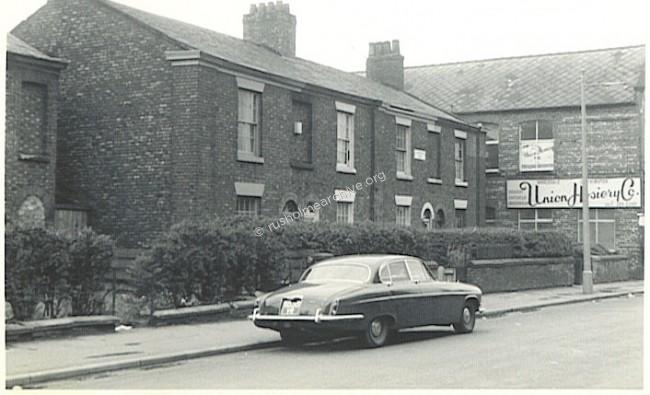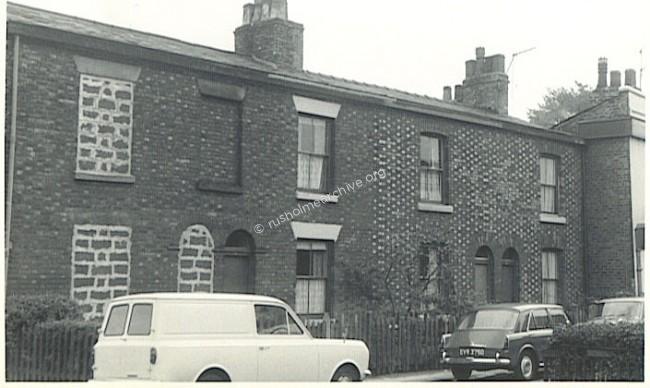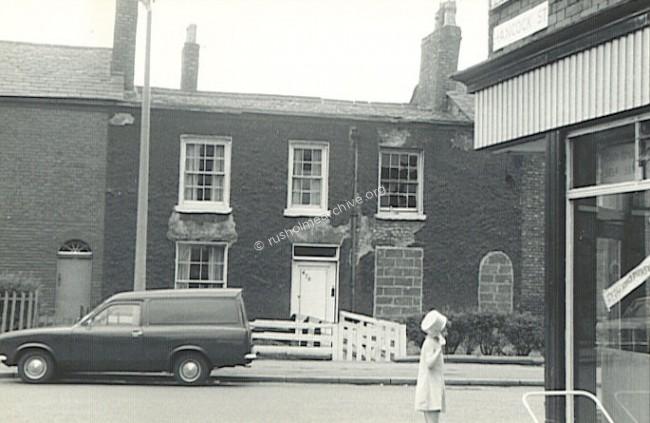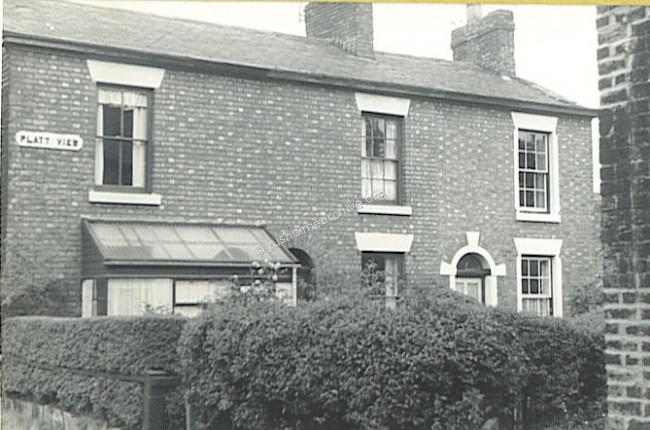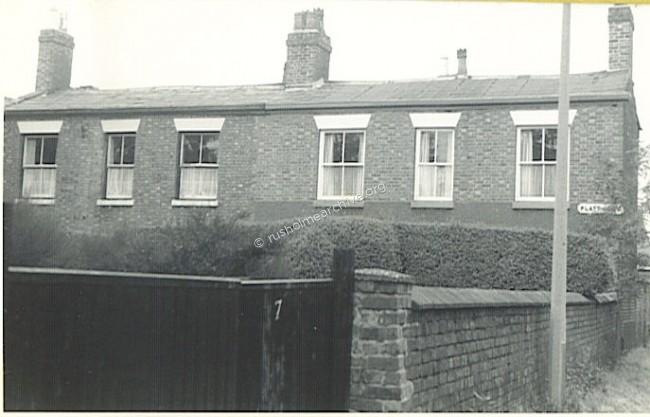 Unknown views below, perhaps Ryder Court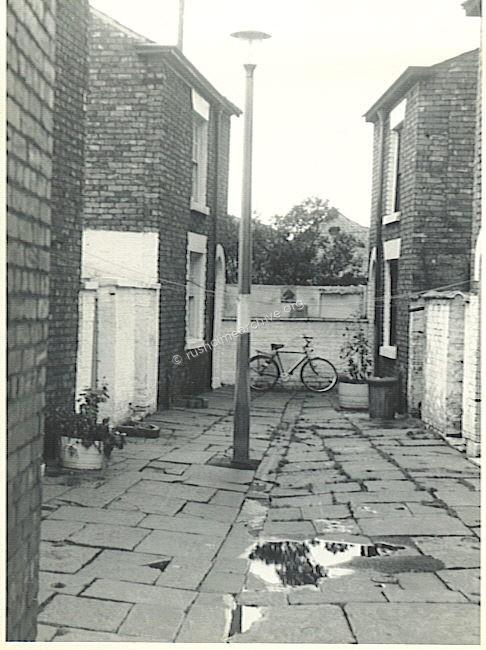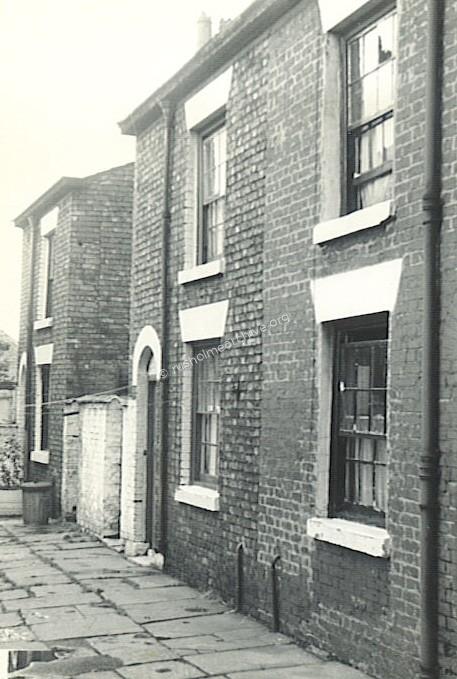 Moon Grove, off of Dickenson Rd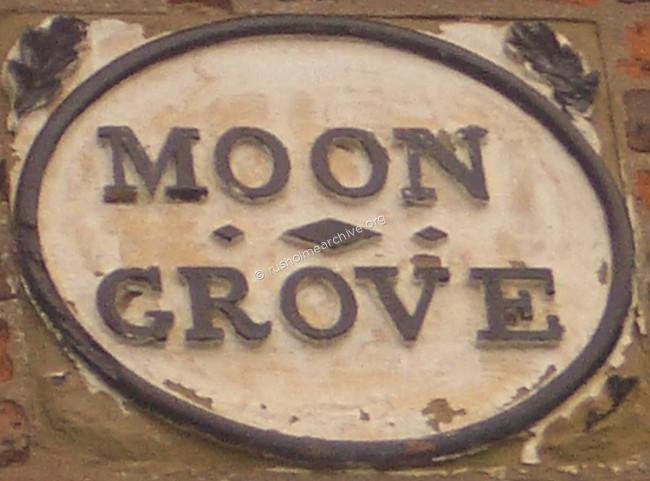 The entry in the 2004 edition of the Pevsner guide reads;
' Moon Grove, Rusholme. A charming little enclave off Dickenson Rd with small Late Georgian Houses, built as a speculation in the 1830s. Chequered brick, doors with fanlights.'
Over the last century the houses in Moon Grove have not changed significantly, the four houses that are listed having generally retained their original late Georgian appearance. Of the remaining five, four were altered in the later part of the 19th century, perhaps to cope with larger families, but have still kept a considerable period feel to them. Only one property has been altered substantially, No.11 which is tucked away at the end of the Grove.
One event in the last fifty years has possibly caused some of the changes referred to previously. Towards the end of the 1960s the Manchester City Council was still engaged in a vigorous programme of slum clearance. Large parts of Rusholme, particular the old village area to the west of Wilmslow Rd were zoned for inspection and almost inevitably demolished. To the east of Wilmslow Road, skirting parts of Dickenson Road and including Moon Grove, slum clearance proposals were announced. Although some of the homes in the Grove had been neglected, (particularly after WW11), the owners started a campaign to 'Save Moon Grove'. The Council finally recognized the architectural value of four, agreeing to their being listed in 1974-5 and then came to an agreement that subject to a programme of improvements to the homes, slum clearance proposals would not be pursued. The four houses listed were numbers, 4,5, 6 & 7 Moon Grove.
The photographs below were taken in 1971 when there was still a threat of demolition to the homes.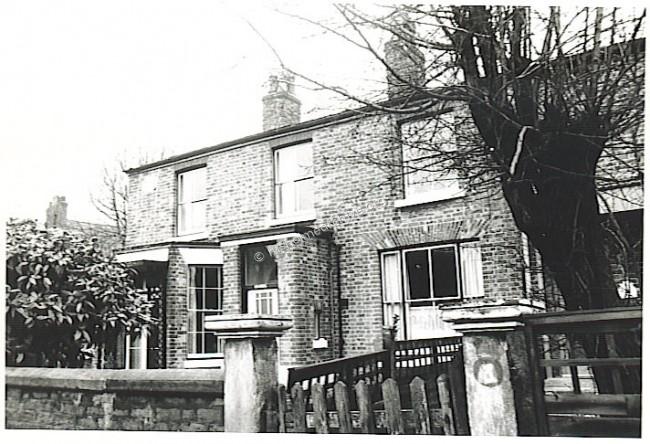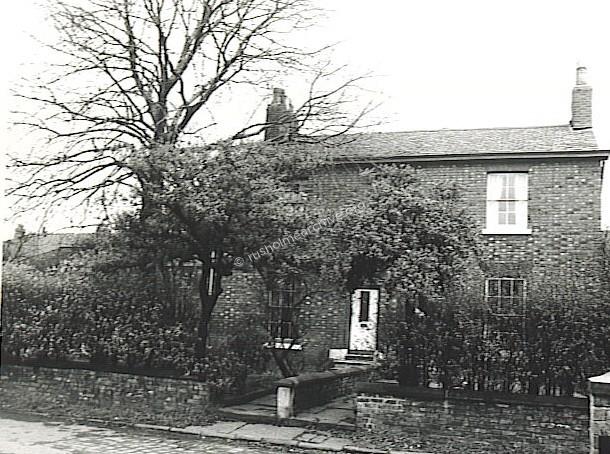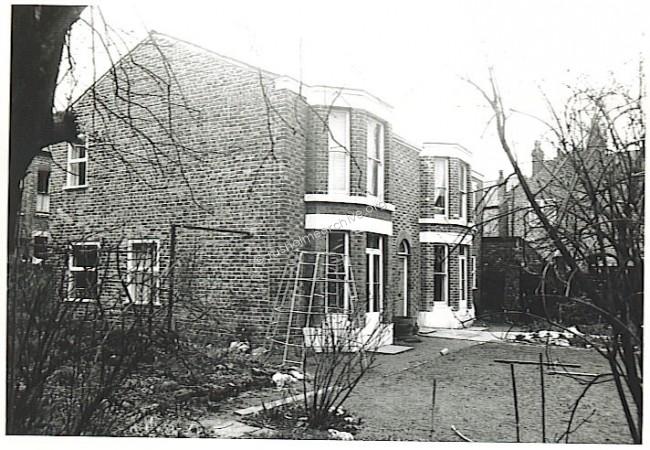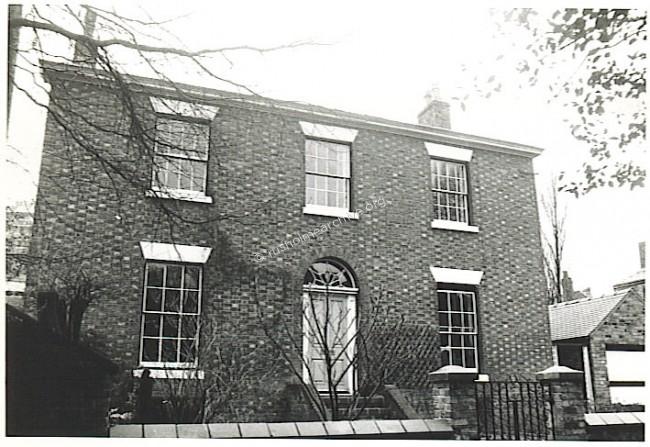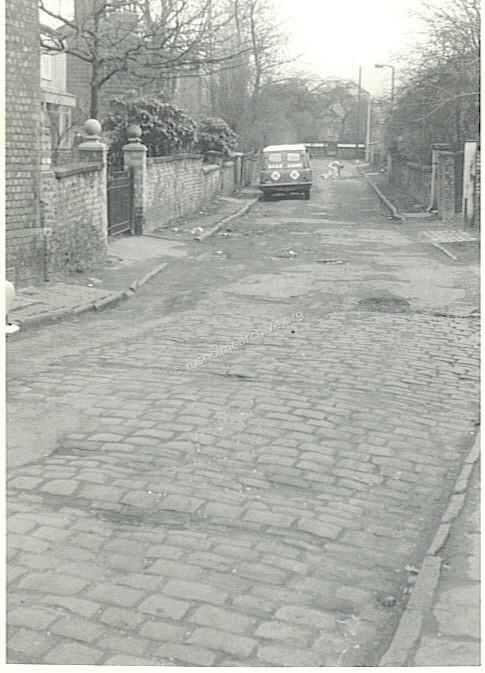 From the above photograph, taken in 1971 the only setts were on the road surface adjoining the front entrance. Otherwise the road surface and pavement appear to have been originally with stone and gravel. The only lamp post was a tall modern concrete pattern outside of No. 6. The regular use by motor vehicles was beginning to break up the gravel road very badly and as the road has never been adopted the residents were responsible for maintenance.
In 1980 the residents were encouraged by the then Greater Manchester Council Planning Department to submit a claim to the Department of Environment for an Inner City Urban Aid renewal grant to refurbish the road. The GMC planning dept drew up an outline scheme, and the grant was awarded.
In due course the work was undertaken, the road was paved, drained, totally resurfaced with setts and old Manchester lamp standards installed to light the Grove at night. This has now created perhaps a fairly reasonable representation of how the Grove may have looked in the early years(?)
Below are 4 photographs taken recently.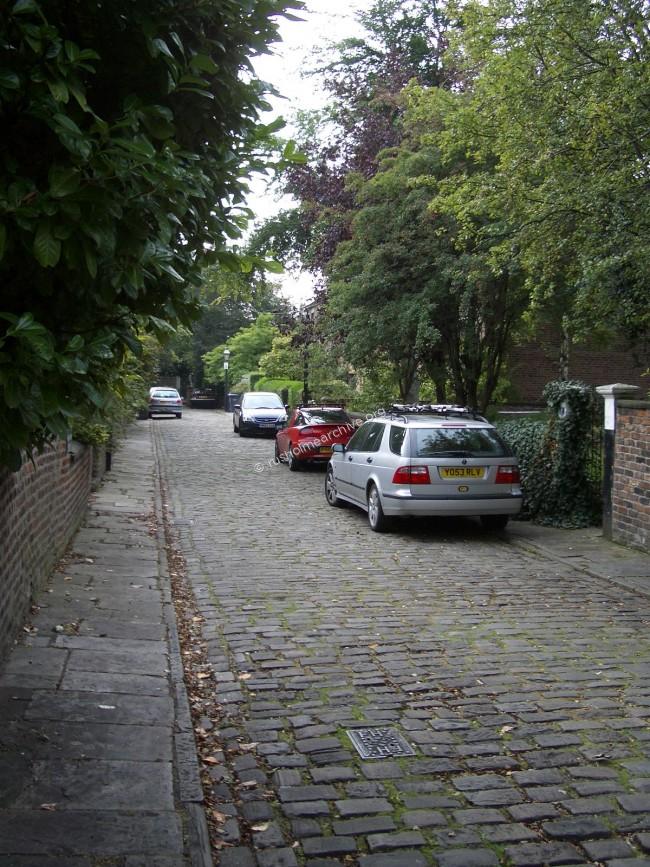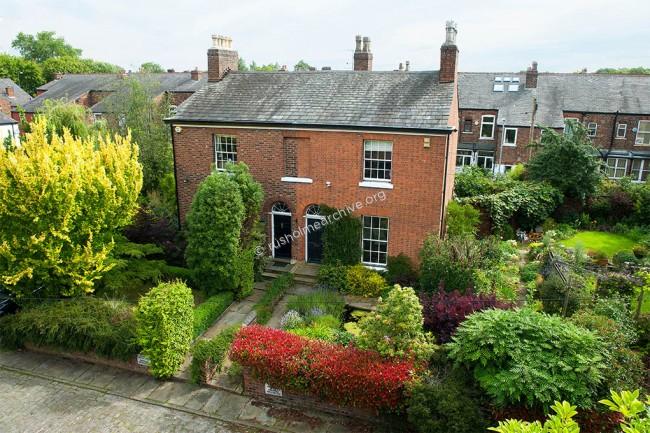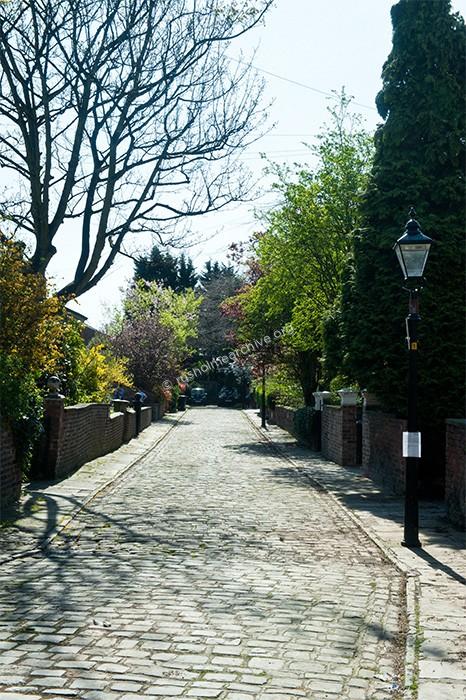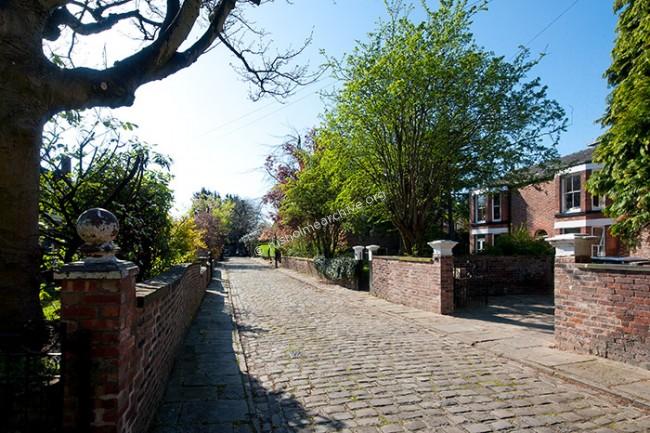 Final footnote to the Moon Grove photographs; the exercise in this particular street of renovating the homes does indicate perhaps that there was an alternative to demolishing some of the old houses in Rusholme!
Victoria Park survey photographs;
The history of Victoria Park will be the subject of a separate page on this website but this remarkable part of the early 19th century history of Manchester has shown quite a capacity to survive. At least as early as 1870 there have been notable changes brought about by other development, (1870 the entrance lodge gates at Longsight were demolished to make way for Plymouth Grove, the Crescent Gate entrance off Wilmslow Road in Rusholme was demolished to make way for shops), and the simple reality that the very grand mansions built in the Victorian era can only now be converted to apartments or be looked after in educational or institutional use.
Fortuitously within a year of Peter Helm taking these photographs below Victoria Park was designated a Conservation Area, (1972) which has restrained over-development of this very leafy area. Some of the buildings have been demolished but some have found new uses in the last 40 years.
2 photographs below, Addison Terrace, Daisy Bank Road. Still used as apartments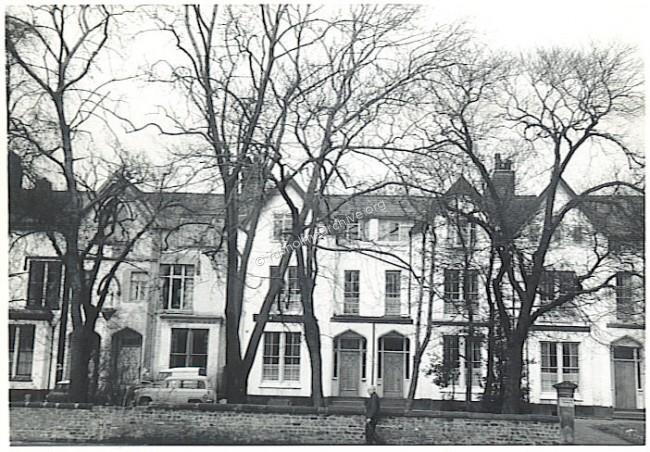 2 photographs below of Albert House, corner of Daisy Bank Road and Hanover Crescent, one of the earliest properties to be built in the Park, on plot number 61. Now demolished.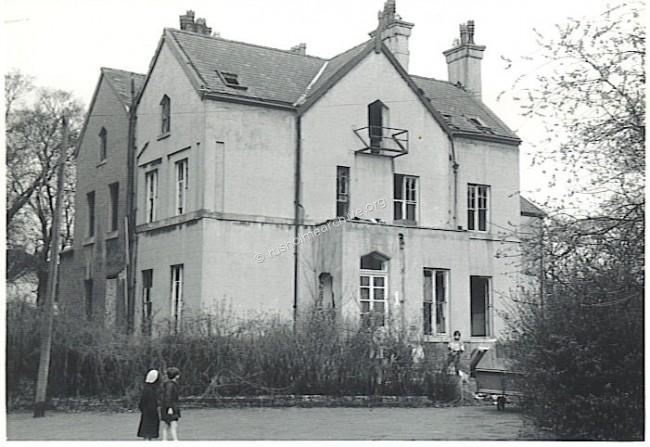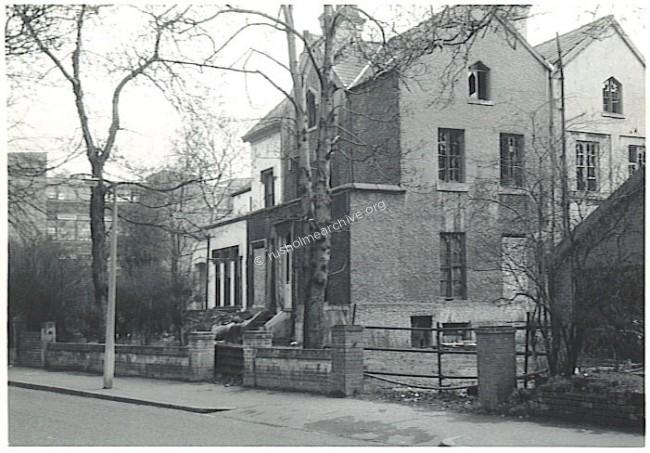 3 photographs below of Arden Lea on Conyngham Road. Subject to extensive refurbishment in 2010-11 it is let as apartments.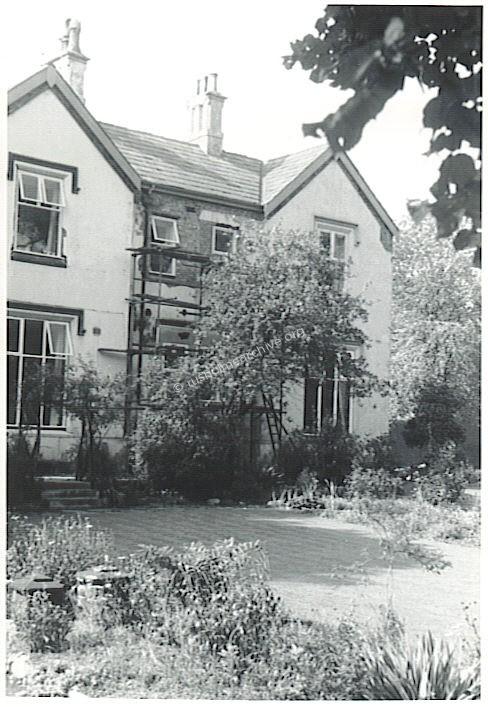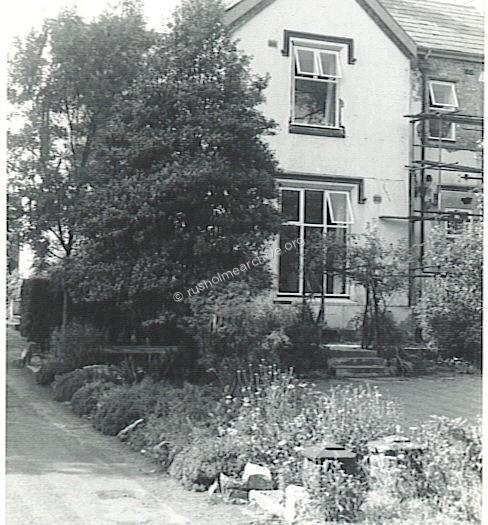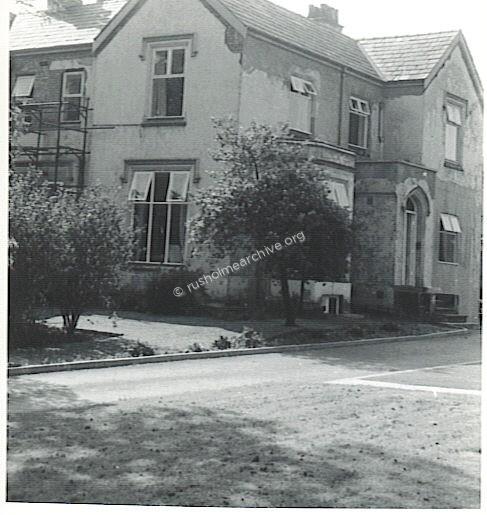 Photograph below of Brook House, Oxford Place part of the Manchester Metropolitan University Campus.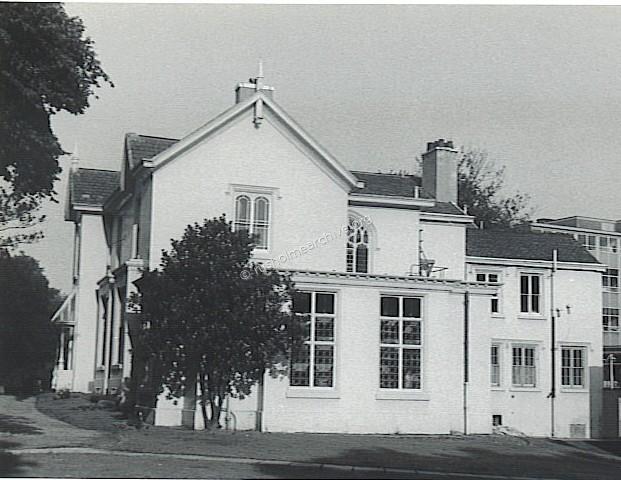 Buckingham Crescent below, 4 views, all of the properties intact, the last building refurbished and used as a private hospital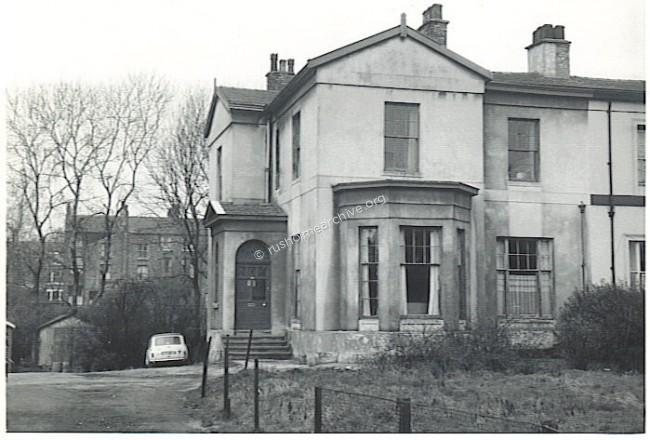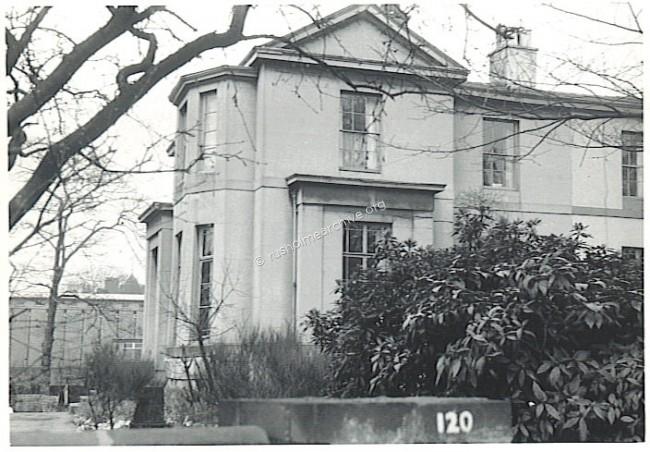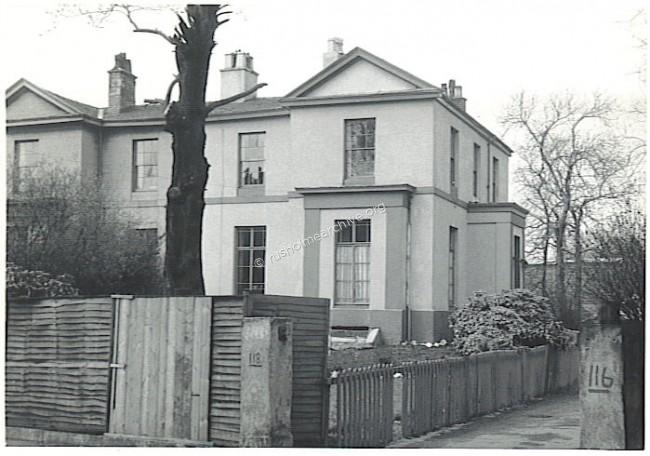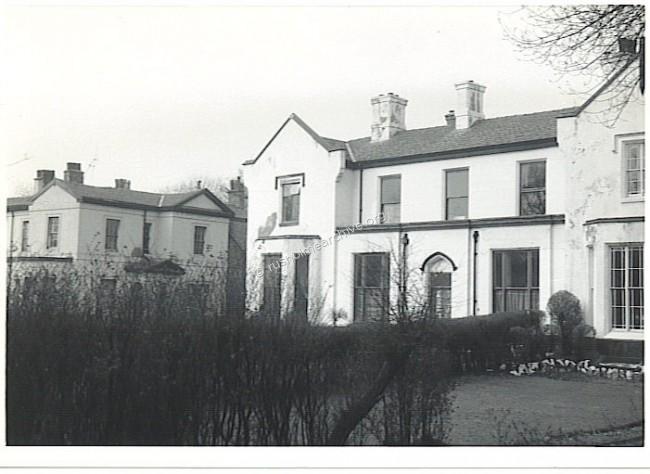 Carolside (below) on Lower Park Road. One of the last 'big' houses to be built in the Park it is intact but poor 'improvements' and appears to be in multi-occupation.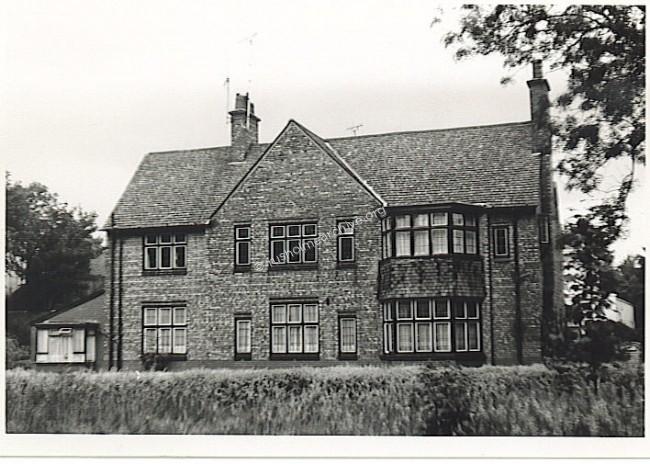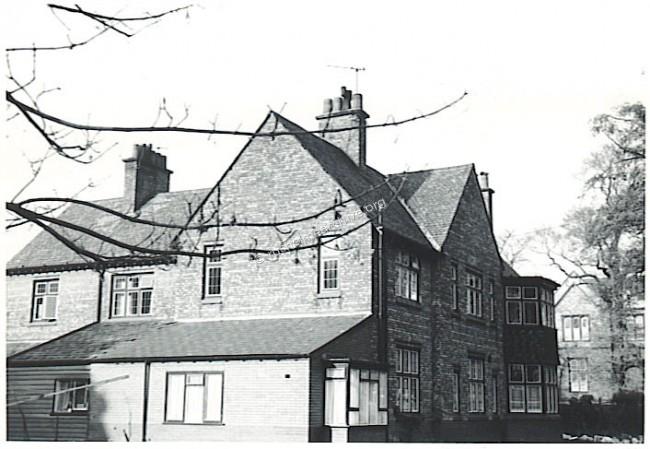 Crescent Gate below presently in use as a hotel.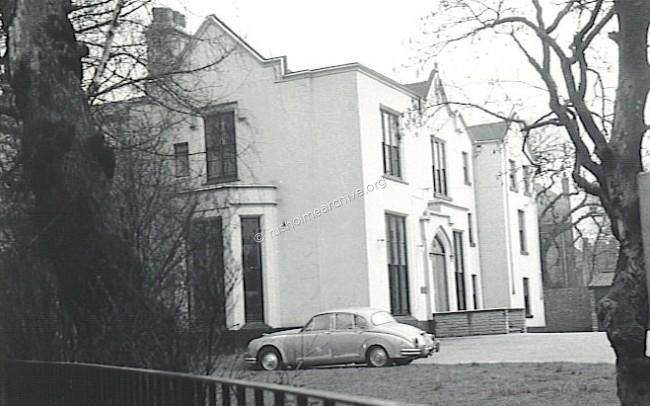 Anson Road properties, (3 views on the easterly side of road). These properties have survived and used variously for student accommodation and a medical practice.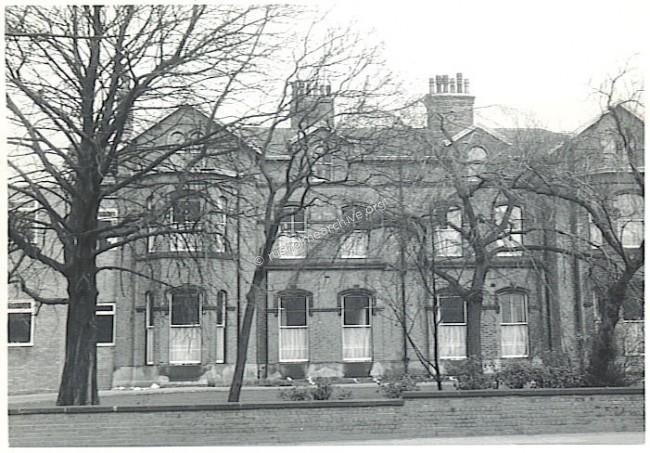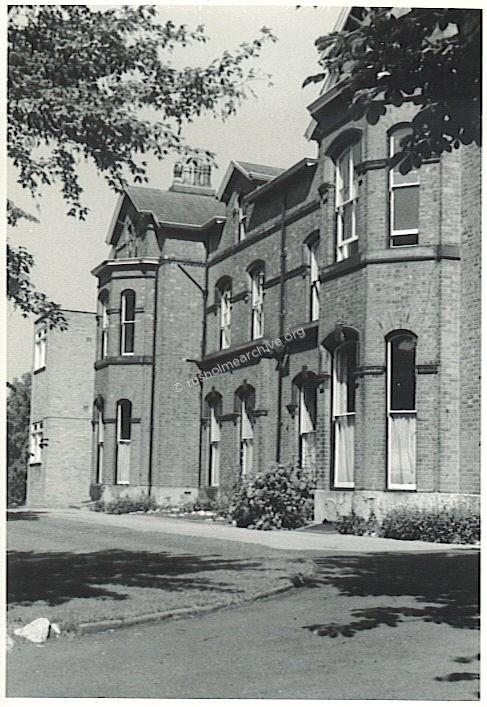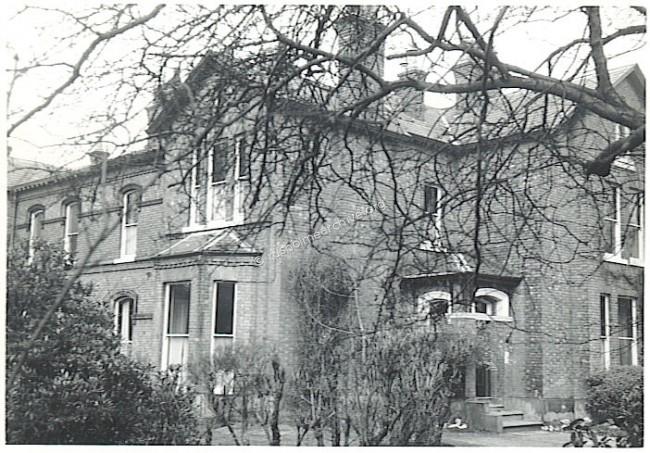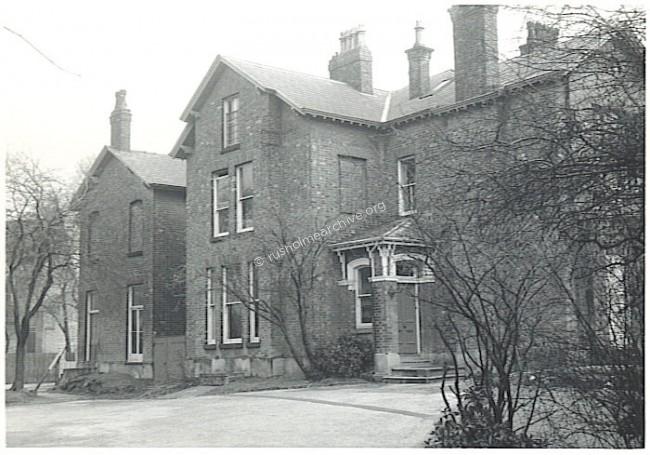 Eaglesfield, the view below is on the western side of Anson Road, presently unoccupied but part of the Dalton-Ellis group of Student Halls of residence.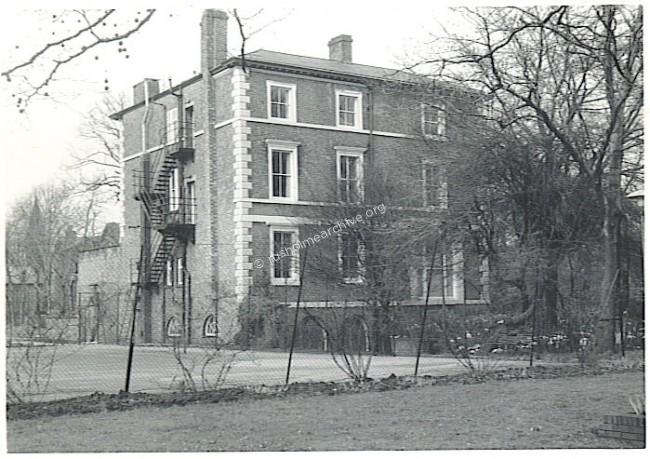 Firwood, Lower Park Road below is still part of Xaverian Catholic Sixth Form College
Gartness, Upper Park Road below used as a Toc H hostel but sadly allowed to decay and finally demolished in 2007.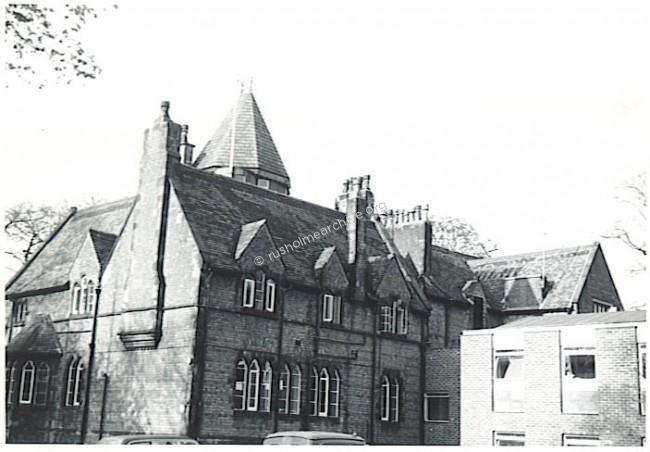 Greygarth (photograph below) on Lower Park Road is largely unchanged. It has been used has a hall of residence for 50 years and the following extract from the 'about' page of the halls' website is interesting to read.
"Greygarth Hall is an independent hall of residence situated in the Victoria Park region of Manchester. The hall was built in 1868 and was converted into a university residence in 1961. Since then, it has been providing accommodation for university students in Manchester from all corners of the globe.
Greygarth Hall was established as a university residence under the inspiration of the founder of Opus Dei, St. Josemaria Escriva (1902-1975). Opus Dei is a personal prelature of the Roman Catholic Church with a specific mission to promote Christian ideals among men and women working in all the different works of life in the modern world."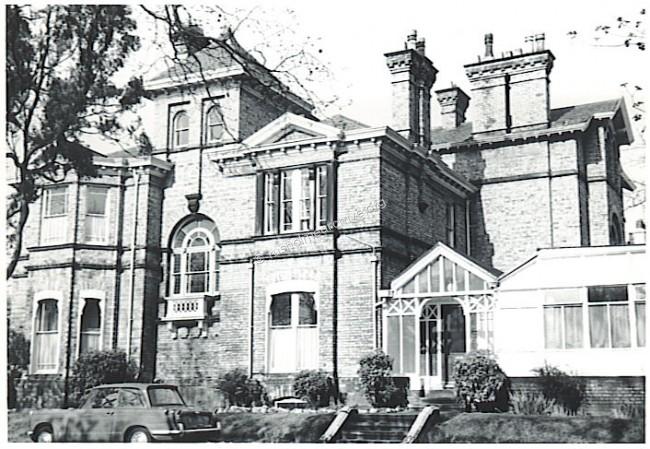 High Elms, Upper Park Road, photograph below is still in institutional use by the Manchester City Council.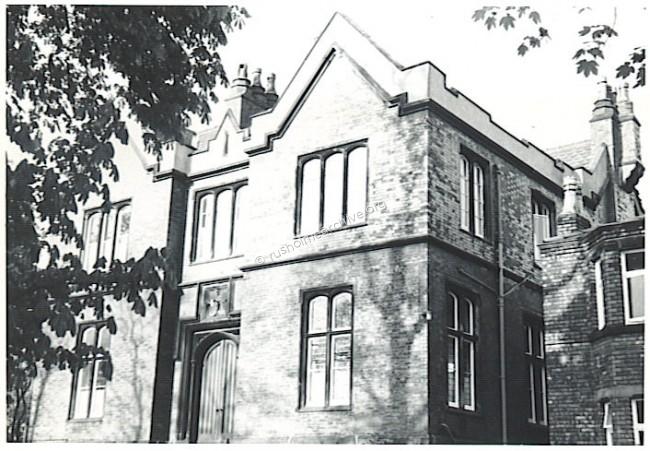 Hirstwood House, 68 Daisy Bank Road, photograph below. Still used as a Hall of Residence and known as Methodist International House. Their website 'about' page has the following comments; Methodist International House, Manchester has extended a warm welcome and genuine support to International, European and Home students since 1956. The imposing Hirstwood House dates back to 1880 and lends both character and class to the adjacent blocks -where, in most years, one can encounter residents from around 30 countries. Originally the mansion of the noted architect Edward Salomons, the site retains ample gardens and is in an ideal location -whether residents wish to explore the attractive Victoria Park district or have regular and easy access to the University Campus, City Centre and the main student venues.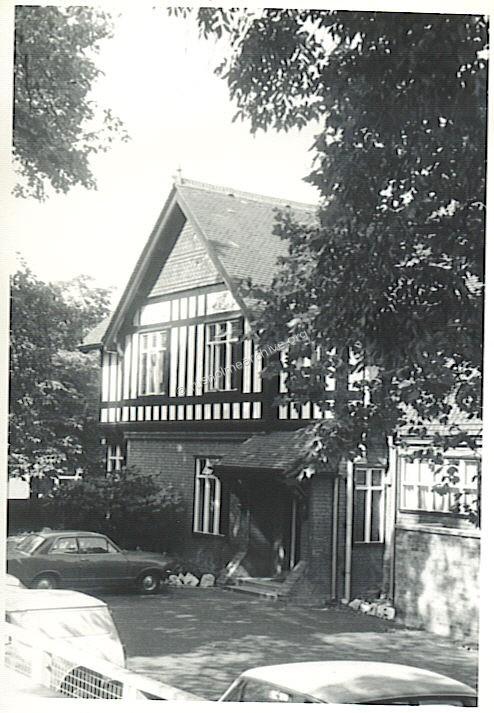 Photograph below of Holly Bank on Oxford Place, seems to be in a poor state of repair and empty.