A very special day for Rusholme & William Royle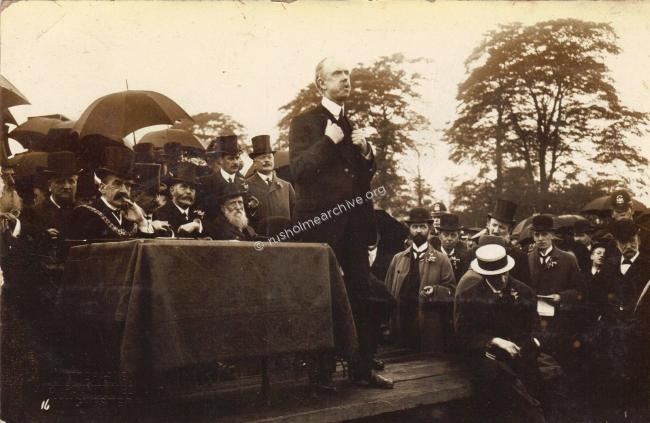 Although the Park was formally opened by the Lord Mayor, Charles Behrens, William Royle spoke about the Park being saved for the children. Those who had been at the Rusholme meeting 3 years earlier (which called upon the City Council to buy the Platt Estate), must have felt particularly pleased.
In this photograph William Royle is surrounded by civic dignitaries, it appears to be raining as umbrellas are up.
On the back of this postcard the message reads,
'Dear Daisy,
This is a good photo of my boss speaking at the opening of Platt Fields, Bert'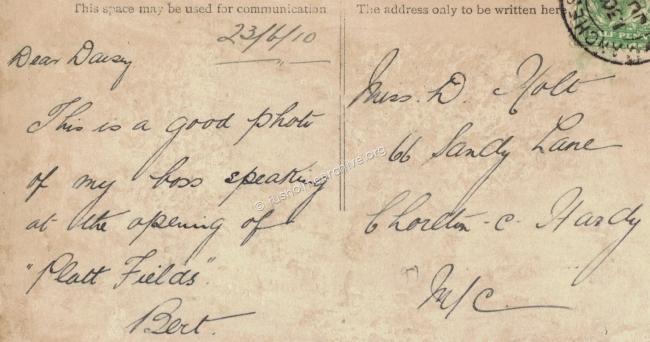 Photographs below, commemorative vase from the Platt Fields Opening.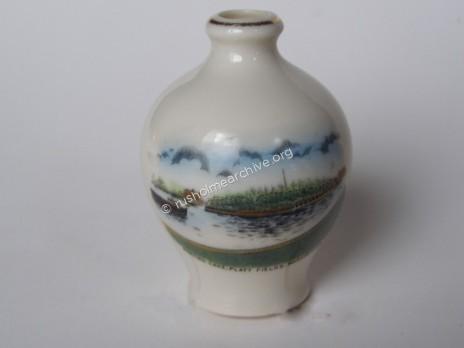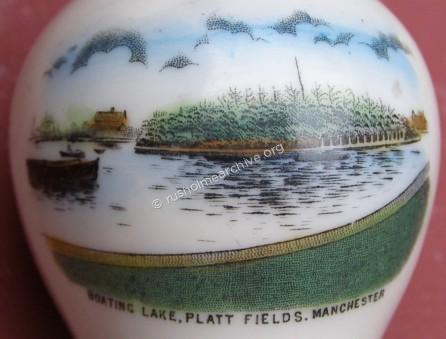 The postcard below is dated May 27th 1910, although not of very good quality it is probably the oldest view of Platt Lake and may have been taken either on or very near to the official opening of Platt Fields.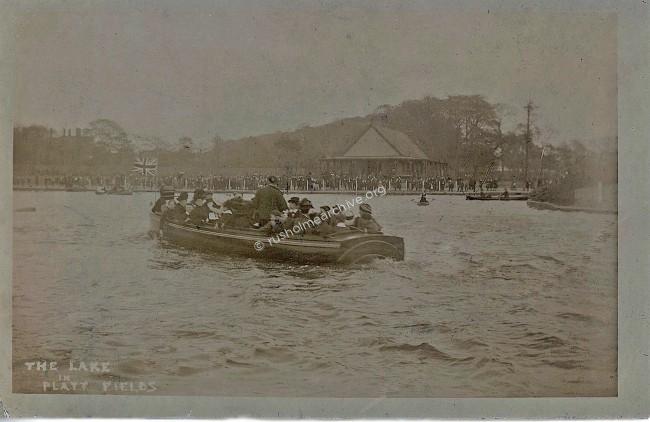 Remember! Wherever you see a 'Gallery' of smaller pictures as below then click on the picture and it will expand.