Birch Studio family portrait below of unknown sitters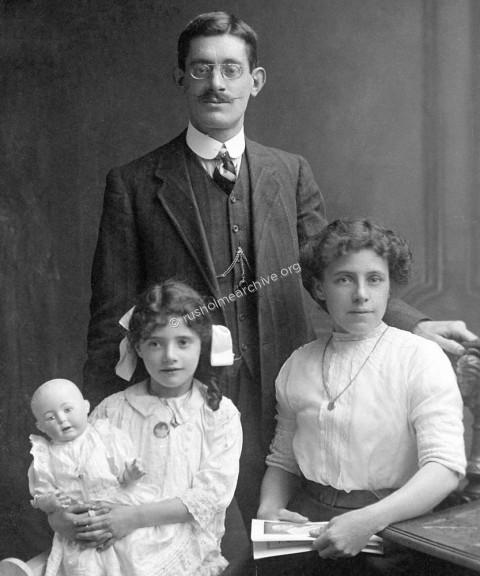 Rusholme seems to have had a total of fifteen photographers working at various times in the district. I have listed them below. From my own collection I have shown 4 examples - no doubt more will turn up in due course.
Below are listed the photographers, their address and dates working from that address. There is no conclusive proof that an address necessarily means a studio. Also a photographer sometimes provides more than one address and other dates. I have added in brackets these additional dates.
In one or two instances I have also listed Fallowfield photographers.
If you are looking for other Manchester & Lancashire photographers the very useful book, ' Lancashire Professional Photographers, 1840-1940' by Gillian Jones, (published by Photoresearch) may help you.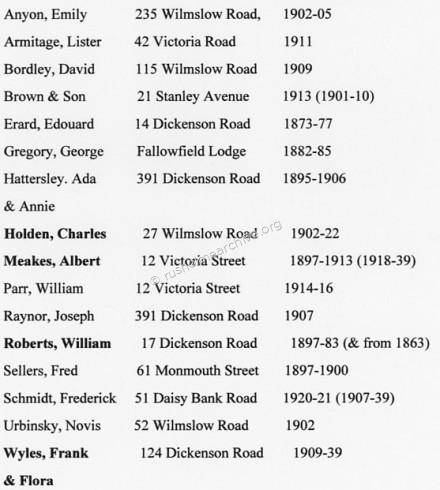 Where I have listed the name in bold above then I have some photographs which are shown under the names below.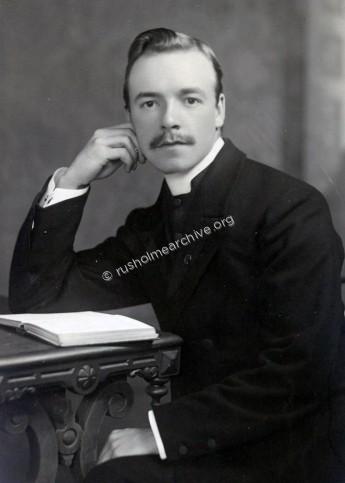 Photograph above from D Bordley of 115 Wilmslow Road studio; unknown Minister, below is an advert for his studio in a 1909 Rusholme Pavilion programme.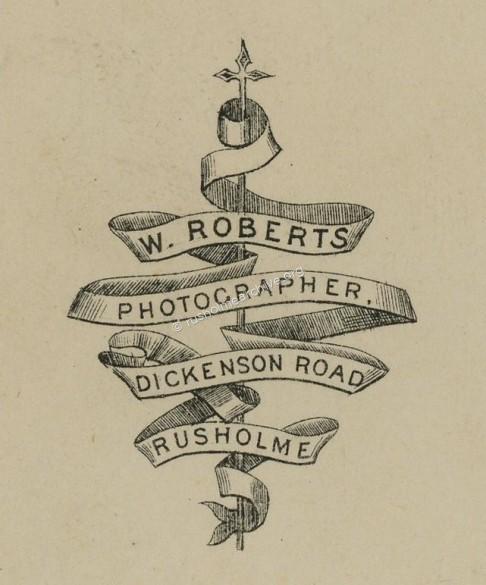 William Royle very clearly identifies William Roberts in his History of Rusholme. Here below is the same entry found in the Law & Order page where a photograph by Roberts is shown.
William Royle referred to William Roberts as the 'village photographer' who during the second half of the 19th century had a studio on Dickenson Road.
William Royle described Roberts;
'Then there was William Roberts, the village photographer, who was a genial soul and a very general favourite. He was the local historian and collected all the facts and traditions concerning the ancient history of Rusholme. Almost every person in the village was known by him, and some of the pleasantest hours of my youth were spent in his company.'
William Roberts certainly was working in Rusholme as a photographer in 1863, the year of his marriage at St James, Birch-in-Rusholme. The church register entry refers to William as a bachelor, photographer, and resident in Dickenson Road.
The three photographs that I have include the CDV of Sergeant Edward Pye,below, ( and a full description of his career can be found on the 'Law & Order' page), a curious CDV of a Silver belt buckle and finally a portrait of two young children.
Sergeant Edward Pye, (retired 1890) by William Roberts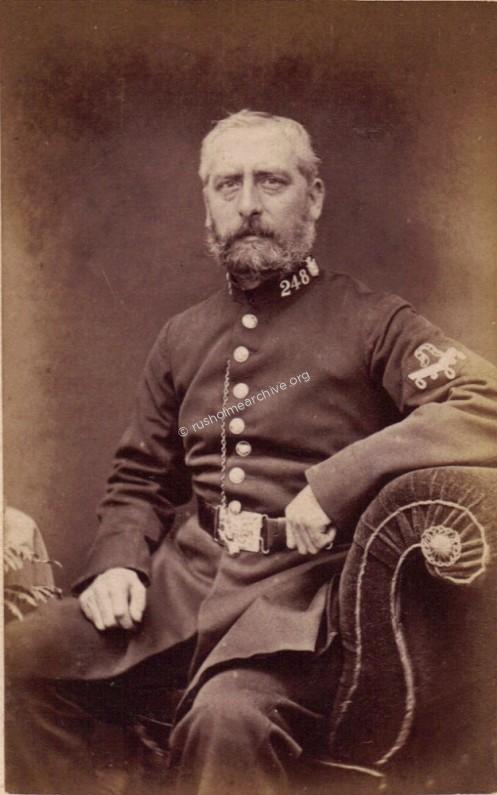 CDV below commemorating Bennett Greig of Rusholme, by William Roberts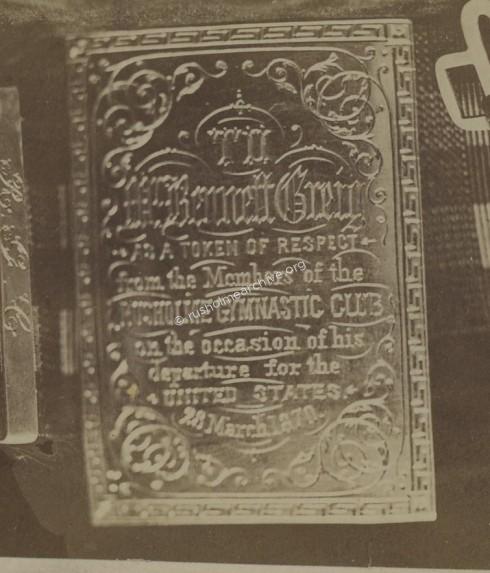 The Greig family lived in Dickenson Rd and details from the 1861 census show the family included Bennett, the youngest son.
19 year old Bennett Greig, perhaps as so many other young men at this time emigrated to America, presumably to seek their fortune - and what became of him is at present unknown, perhaps descendants of this young man are still alive in the USA more remains to be researched…………you can read more about the Greig family on the 'Rusholme Public Hall & Library' page.
The portrait of the two young children below is not in very good condition. I imagine that they are a brother & sister and would appear to be quite well clothed in their 'Sunday best', unfortunately during the probably long exposure the boy has slightly moved his face & right hand - so he does look a little blurred! On the back of this cdv, William Roberts has described himself as 'artist' (& near the Public Hall).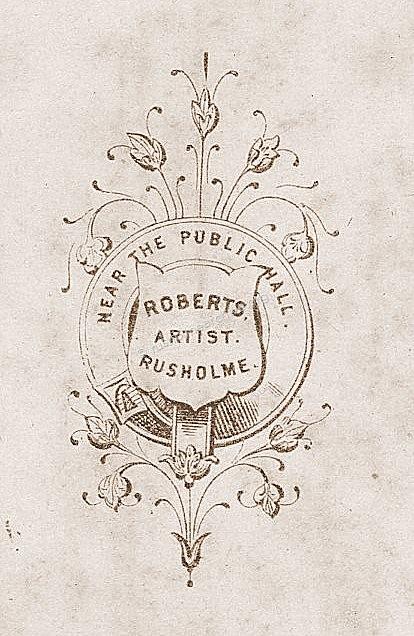 The photograph below was taken circa 1860-65 by William Roberts, and found by Joop Campfens who lives in Holland. It amongst some family papers and searching the web for the photographer's name, (on the back of the photo) he came across rusholmearchive and has now kindly given it rusholmearchive.org. The inevitable question is how did that photograph, taken 150 years ago, find its way to some family papers in Holland? Although the sitters are not identified the man centre right with the top hat may be William Ulph, a member of the Rusholme Board of Health.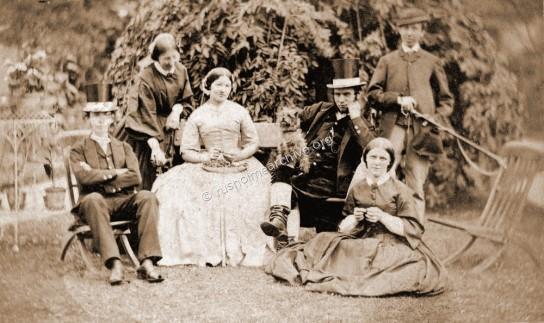 The biographical information below about Charles Holden is largely taken from the Greater Manchester County Records Office. They have a very substantial collection of work attributed to Charles Holden that was given to the GMCRO by his niece, a Miss Moorhouse who also provided the background information. My modest input relates to the receipt of one guinea and the photograph of Miss Ede.
What is known of Charles Holden's life is as follows: born in Preston c. 1851, one of the three sons of William Archimedes Holden, a gentleman of leisure.
Charles Holden wanted to be an artist and was apprenticed to the studio of Benjamin Wyles of Southport, where he became interested in photography. He then moved sometime before 1900 to work in a photographer's studio in St. Anne's Square, Manchester.
He then, after the breakup of his marriage in c.1899, moved to his own purpose-built studio at 27, Wilmslow Road. (opposite the Tram Terminus).
He worked reputedly on, amongst other things, a photographic record of the construction of the Manchester Ship Canal (the prints of which were destroyed after his death - the Ship Canal Company knows nothing of them), and he photographed the work of a Firm of advertising scenery-makers on Wilmslow Road, Rusholme.
When Charles Holden was working at 27 Wilmslow Road he must have had a reasonable reputation and perhaps cultivated a circle of prosperous friends. The receipt below is for one guinea for 12 cabinet portraits. A guinea, (£1.10p) was a just about at that what a working man might have earned in a week...........
He also belonged to a gentlemen's social club in Manchester which because of a large German membership, disbanded during World War I. Apparently he was locally a popular person and regularly held soirees and musical evenings for his friends at the studio.
The photograph below is of Charles Holden and is part of the collection of Charles Holden photographs at the Greater Manchester County Records Office. They have very kindly given me permission to reproduce this photograph. If you would like to see more of the photographic collections at the GMCRO follow the link below at the bottom of this page.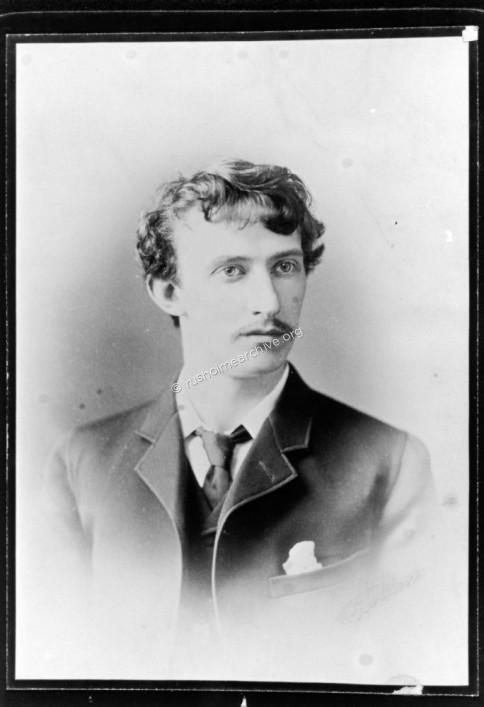 Studio portrait above of Charles Holden, ref DPA 1192/2
Reproduced with permission from the Documentary Photographic Archive held at Greater Manchester County Record Office
Miss Ede by Charles Holden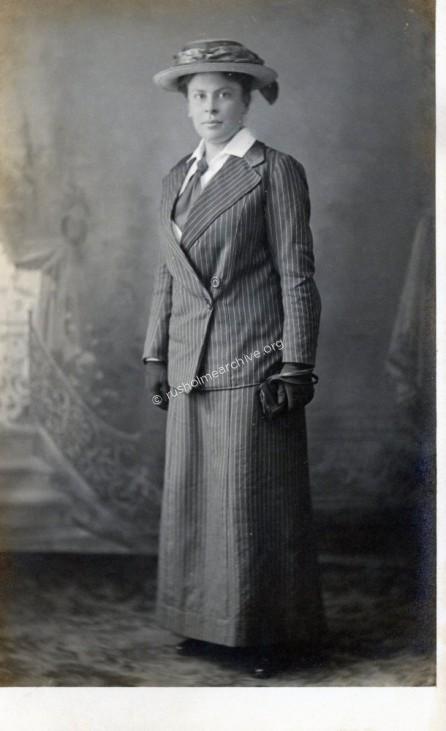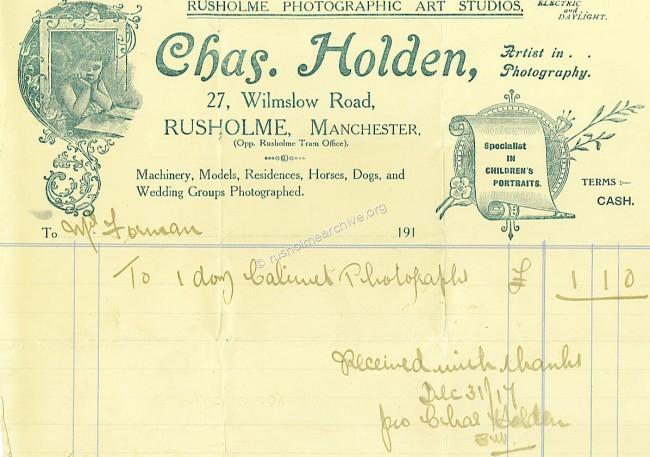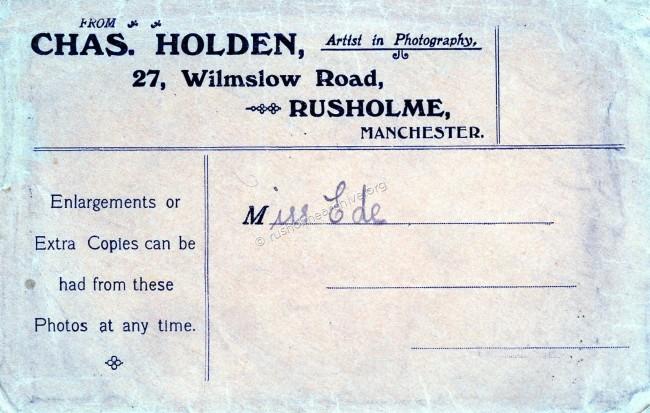 Charles Holden died in 1928, having given up his work some years after suffering a stroke.

Other than the information regarding the time that he was in business in Rusholme there is little or no other information - perhaps in 1914 he went to war because he is back in business in 1918 at Tottington near Bury. The entry below his for WILLIAM PARR refers possibly to a colleague who took over the studio in Victoria Street for the next two years, (1914-16). No photographs or other material known about Parr.
There are four photographs below that have the Albert Meake Rusholme stamp on them, one of them being (presumably?) a wedding cake.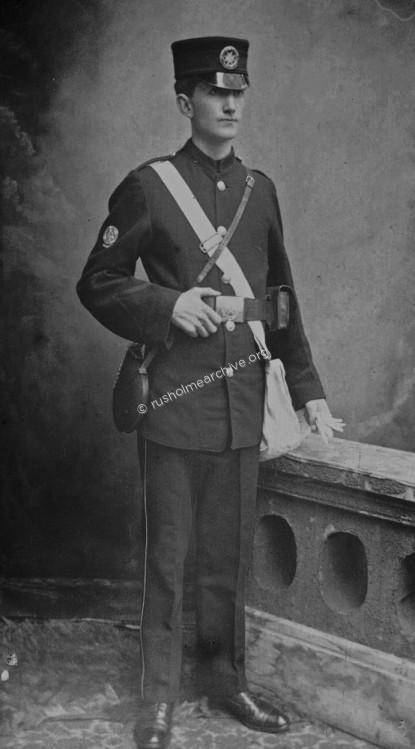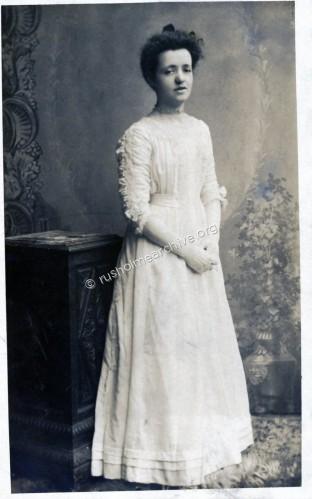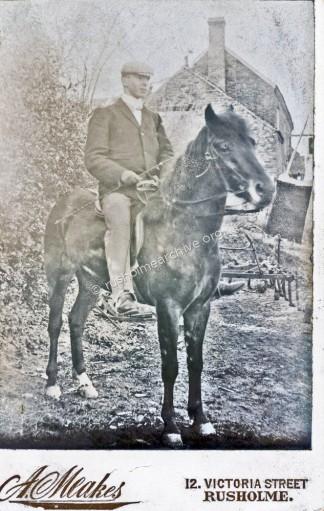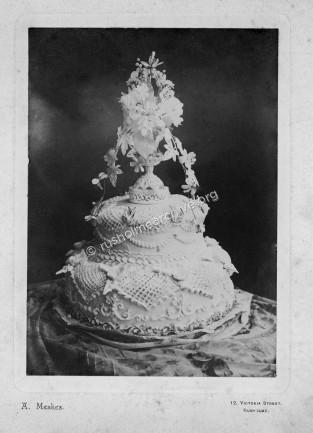 Above is the imprint found on Birch Studio Photographs and below an advertisement from a programme from Harry Leslie's Concert Pavilion - dated May 1908, the Birch Studio charge for cabinet photographs are half the price at Charles Holden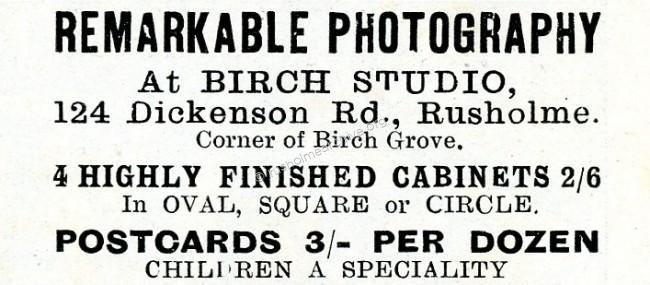 124 Dickenson Road was known as the 'BIRCH STUDIO' and the Wyles family, Frank & presumably Flora his wife ran the business for some 30 years from 1908 until 1939. It seems that Frank Wyles died in 1933 and Flora continued the work until 1939.
They had a prolific output, many photographs have survived with the Birch Studio imprint and address embossed into the paper. It was not just studio portraits but weddings, school pictures, sports, workplace pictures etc all appeared in front of the Birch Studio camera.
Looking at the pictures below does it seem that the photographs were perhaps more of the 'local' population than some of the 'grandees' of Victoria Park? Particularly some photographs are obviously of service men with their families; did they ever return from WW 1?
The collection below is largely of unknown sitters, once these photographs were proudly displayed in frames on a sideboard, sent to family at Christmas or certainly filled family albums.
Now they are the unloved and dis-possessed, trading on Ebay and at postcard fairs with little or no thought that they were once pleased to be photographed in their local Rusholme studio. In some instances there is a brief note on the back with a name.
Minnie & Hettie Watkins (?) of 189 Denmark Road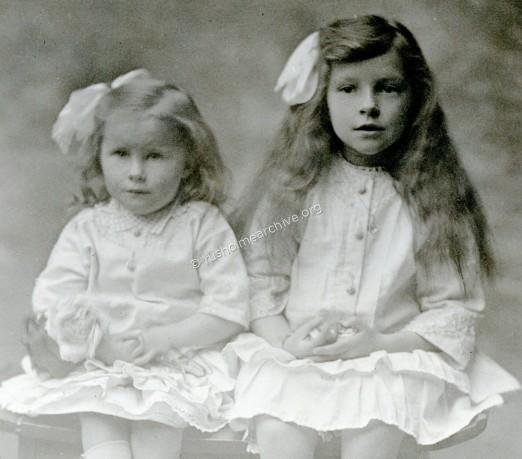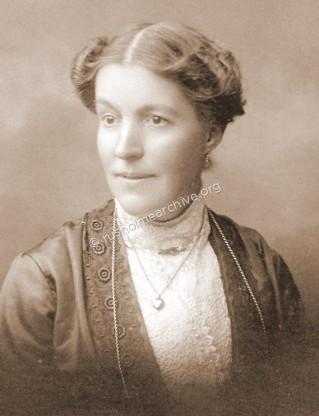 Birch schoolchildren 1916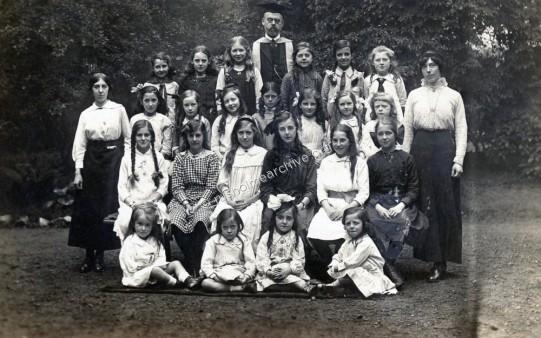 Clearly nurses, were they from the Rusholme Military hospital?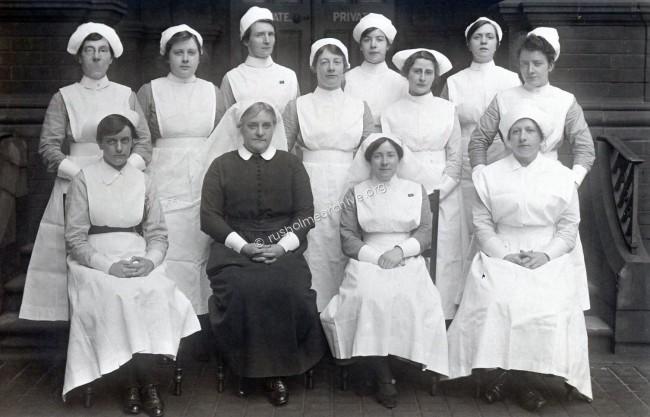 Believed to be St James Rugby Club players, 1920's?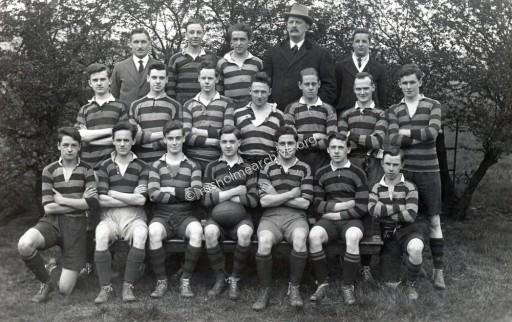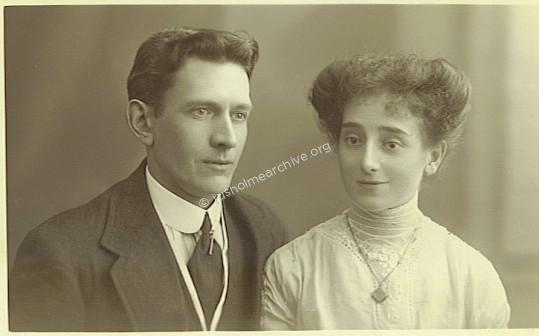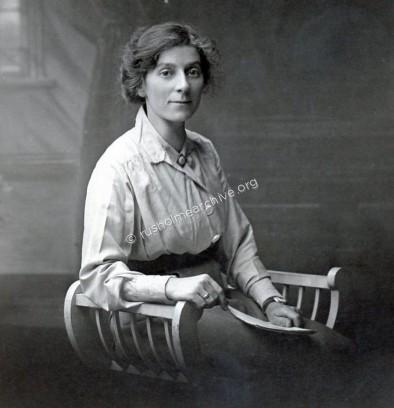 Wedding photograph of Norman & Doris, Mr & Mrs Barnes on the left, Ada & 'Big Jim' on the right, undated but 1920's ?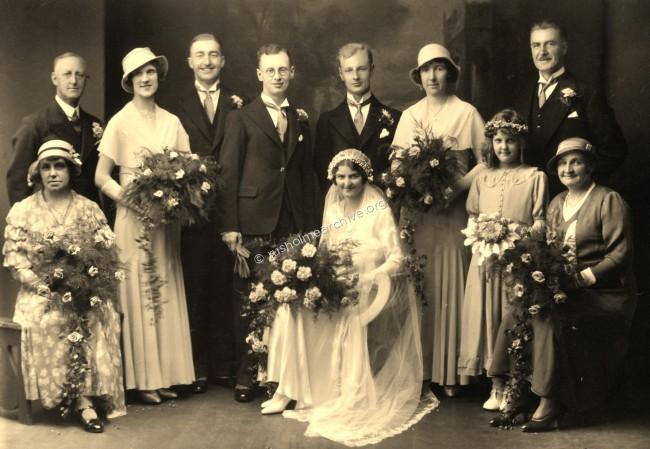 Perhaps another wedding photo below, post WW1 ?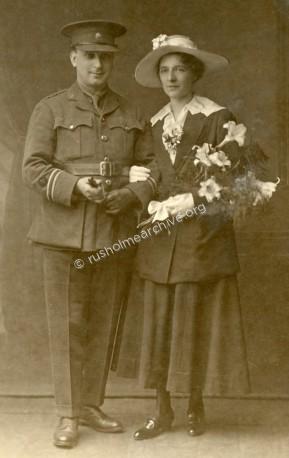 William Royle of Rusholme, the local historian, noted Liberal Party activist, cotton merchant, and above all the man that 'saved Platt Fields'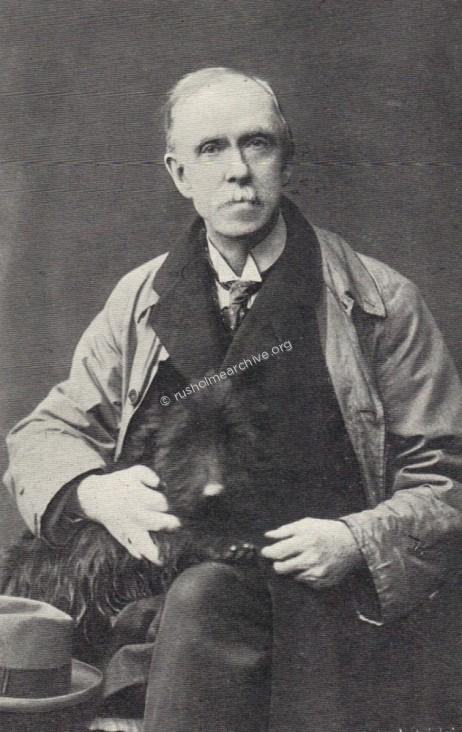 The photograph below is up to you to guess what is intended....................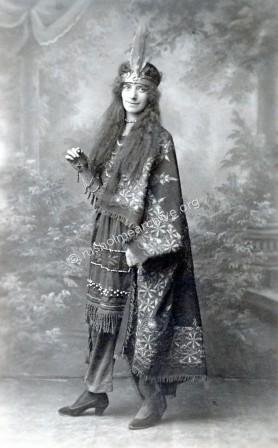 Naval Reserve Officer, unknown sitter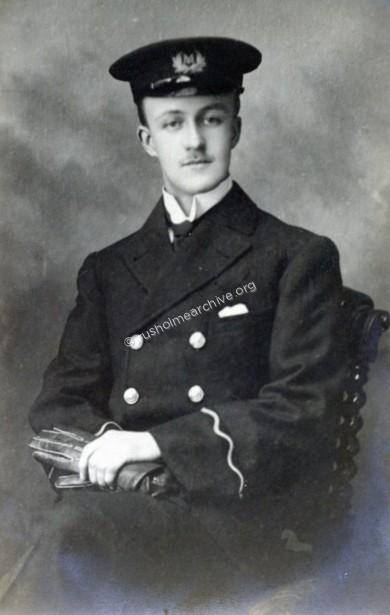 Gallery below of servicemen, unknown & undated - but presumably WW1 Click your mouse on the image to expand.
Duke of Lancaster Own Yeomanry - a fine helmet and sword!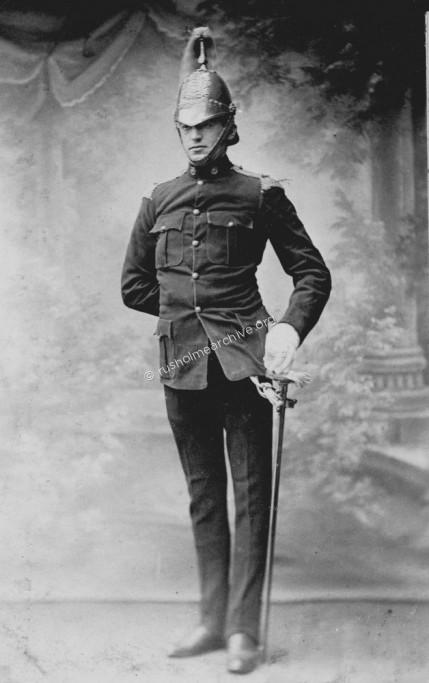 Sergeant, WW1, Duke of Lancasters Own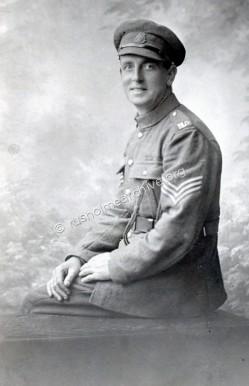 WW1 Corporal, Kings Own Scottish Borderers 'Yours very sincerely, Ernest 2nd Jan 1917'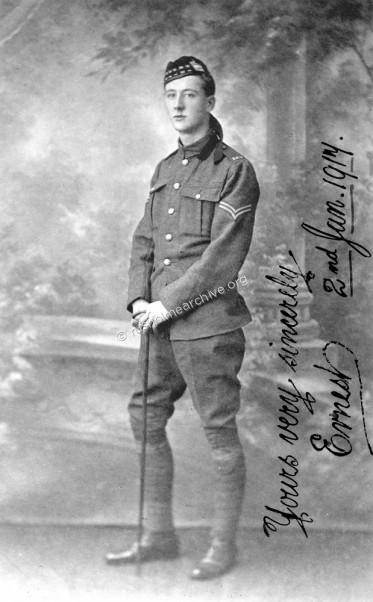 Edwin, in his Scout uniform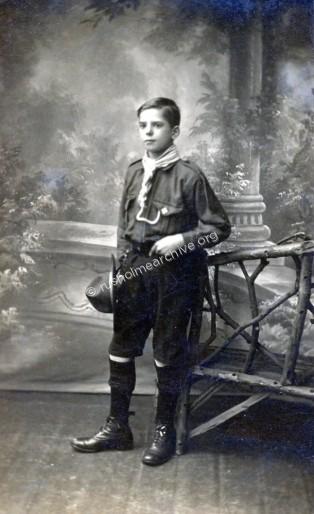 Below gallery is all of generally unknown & undated sitters, remember to click your mouse on the image to expand.
If you have photographs from any of the above photographers and would like them to be considered for inclusion please contact admin@rusholmearchive.org